Surfers' Hall of Fame

---
SURFERS' HALL OF FAME to Induct Casey Wheat - 2021

Friday, June 4th - 9am
---
---
Casey wheat was born and raised in Huntington Beach and surfed Northside like no other.
Huntington Beach was in his family's DNA. His great grandfather was one of the original
owners of the Golden Bear nightclub and his grandparents owned and operated the snack
shack and rental shops that are now Zack's and Zack's Too. His father Steve Wheat taught
him to surf at a young age. In his senior year at Huntington Beach High, Wheat helped the
team win the surfing national championship while inspiring younger surfers with his
competitiveness and leadership.

In 2015, Wheat teamed up with two lifelong friends, Ziggy Williams and Chris Moreno, to co-found the premium apparel brand SOKFY (Sport of Kings, Forever Young), focusing on quality over quantity. The brand's mission is to encourage a highly charged carefree lifestyle, a passion for surfing and the pursuit of happiness.

Few people found as much happiness and peace in the ocean as Wheat. It was his refuge and his place to connect with other surfers. He loved surfing and hanging out on the Northside of the Huntington Beach pier. Wheat played a big role in the revival of the West Coast Board Riders Club and other clubs along the California Coast. Wheat coordinated surf contests, while competing in those contests as well as coaching groms.

"Casey Wheat was an amazing son of Huntington Beach and a Northside legend. We are honored and stoked to induct Casey into the Surfers' Hall of Fame," said Aaron Pai.

To the Huntington Beach surfing community, Casey Wheat will always be forever young and an inspiration.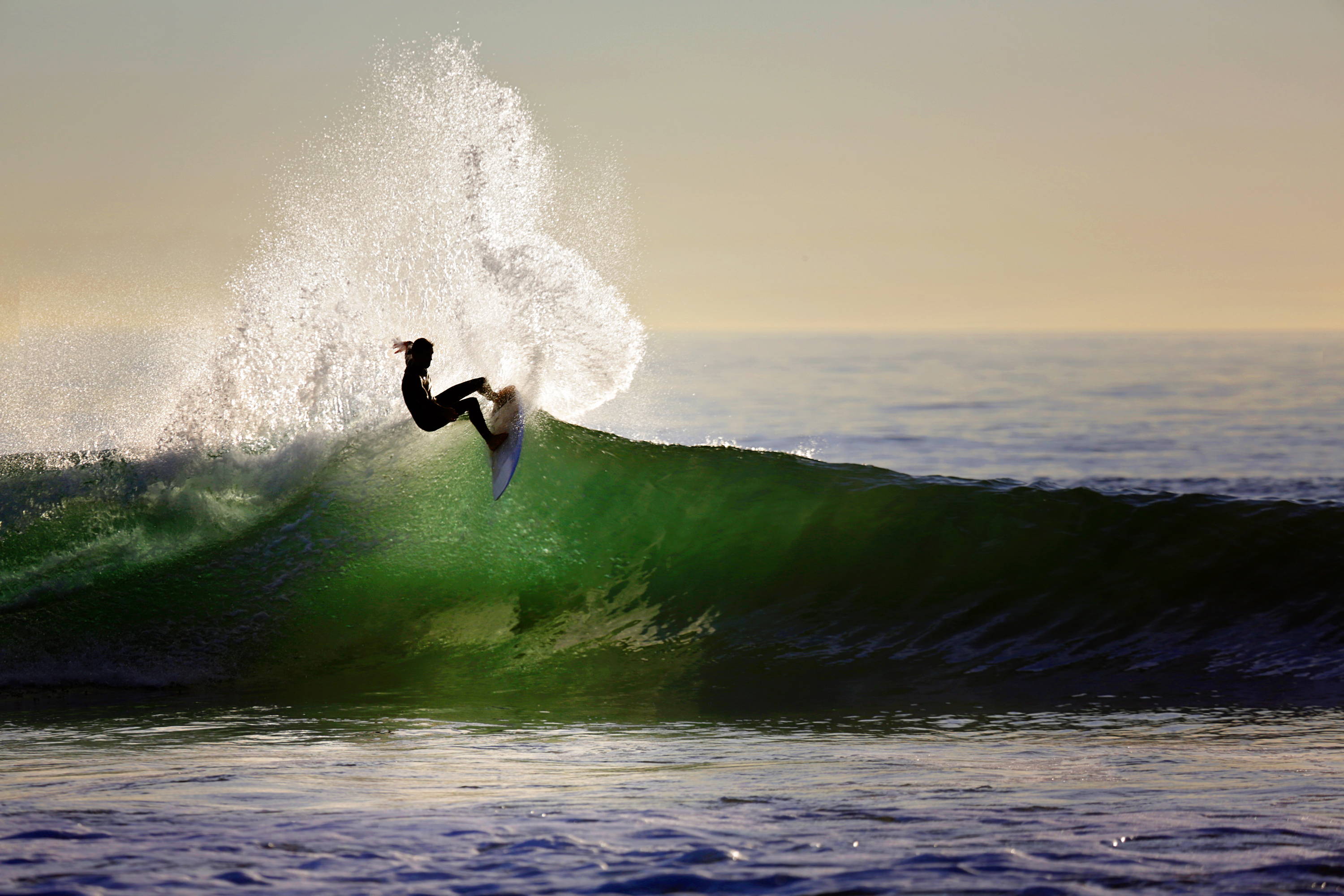 ---
---
---
  The Surfers' Hall of Fame celebrated its first induction in 1997 inside of specialty retailer Huntington Surf & Sport where several slabs remain. Four years later with the blessing of the City Council and a stunning bronze statue of sport's spiritual leader Duke Kahanamoku serving as a backdrop, the ceremony moved outside to the corner of PCH and Main; less than 100 feet from the famed Huntington Beach Pier, site of the U.S. Open of Surfing.Text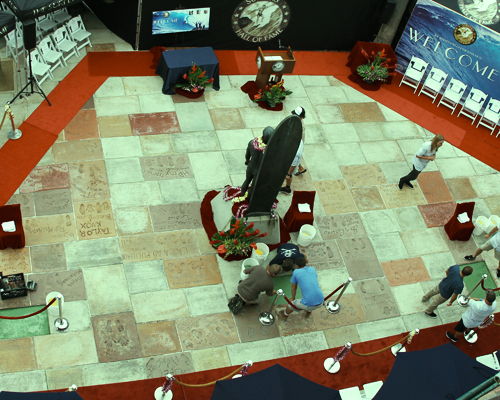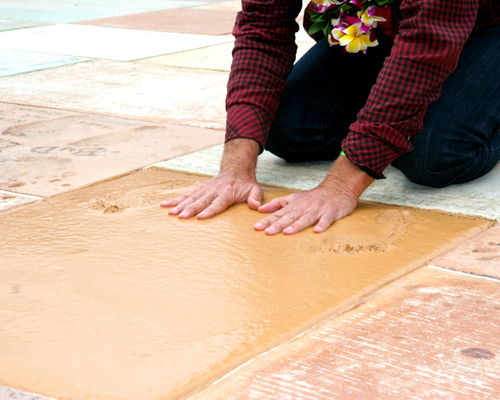 Annually, tens of thousands of visitors to Huntington Beach's downtown area literally walk in the footsteps of surfing superstars and legends from several eras including Laird Hamilton, Mike Doyle, Jack O'Neill, Robert August, Greg Noll, Jericho Poppler, Kelly Slater, Lisa Andersen, Martin Potter, Al Merrick, Shaun Tomson and Rob Machado who are already immortalized in cement.
  Styled after the famed Grauman's Chinese Theatre in Hollywood, which Aaron Pai visited as a youngster, the Surfers' Hall of Fame is intended to "connect the generations of surfers with a lasting tribute and permanent public showcase for the achievements of those who have shaped and revolutionized the sport," said Pai. The standing room only crowd on induction day is testament to the landmark's popularity and the surfing community's acknowledgment of their heroes.