Laird Hamilton
    There is no bigger set of balls in the universe than the pair in Laird Hamilton's shorts. He continues to amaze humanity by putting himself in the most harrowing situations imaginable and emerging unscathed. In contrast to the offspring of most famous parents who routinely fall short of expectations, he usurped his stepfather's lofty position in surfing history to become the big-wave charger by which all future entrants will be measured.
It's easy to see how Hamilton came to be the smug, aggressive, death-taunting waterman he is today. Born is San Francisco but raised on the North Shore, with the Pipeline beach as his playground, he experienced the last of the original big-wave pioneers — Greg Noll, Butch Van Artsdalen and Jose Angel — and inherited their bravado and all-around skills. Having the legendary Billy Hamilton as his stepfather afforded him a hall pass into surfing's elite. As one of the only blonds in his school on Kauai, Hamilton experienced racism at its worst. He had to be on constant guard as he was a daily target for abuse. The ocean became even more important, providing equality with its disregard for race.
Finally, the struggle for acceptance was abandoned, and Hamilton left school for California. Not only were his looks accepted, he used them to forge a living from modeling. He returned to his old playground for a stretch in the late '80s and made a statement with his aggression and tuberiding prowess. Formal competition has never interested him, but in daily duels at Backdoor and Pipe, he took on all comers. Like most things in Hamilton's life, this pursuit was discarded upon mastery, and he turned his sights to a bigger quest.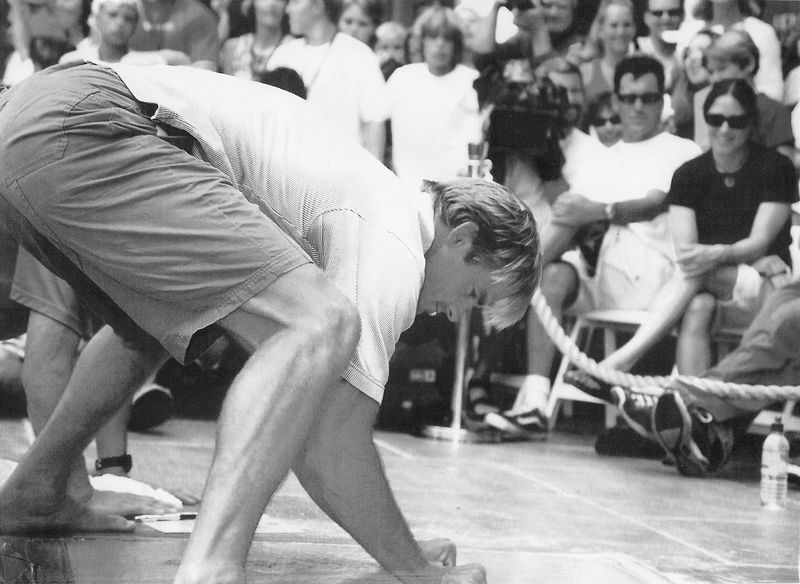 Along the North Shore's outer reefs, he began using a Jet Ski to tow in to waves that were too big to catch by paddling. Soon he took his mission to a place on Maui called Peahi. Now known as Jaws, the once unsurfable reef has been the setting for the most progressive big-wave experimentation in history. Hamilton and his "Strapped" crew, including Darrick Doerner, Dave Kalama, Pete Cabrinha and Rush Randle, have caused the biggest buzz surfing can remember. They redefined big-wave boards, trounced all over the Unridden Realm and ignited a debate between surfing's purists — those who think Jet Skis should be banned and those who think PWCs are the link to a whole new level of big-wave surfing. One thing that cannot be debated, however, is Hamilton's place among surfing's elite. He is our most accomplished living waterman, equally adept at windsurfing, paddling the English Channel, longboarding or carving laybacks on the world's biggest waves. His relentless pursuit to design and alternative methods of waveriding is unmatched.
On August 17, 2000, he again raised the bar by towing in to what was indisputably the heaviest wave ridden to date — a Teahupoo ledge that defies description. Living on Kauai with his wife, volleyball superstar Gabrielle Reece, Hamilton continues to redefine what is possible in the water. Considering the sort of waves it takes to rouse his interest, he remains active between sessions by riding motocross, mountain biking, hitting the occasional golf ball and performing any necessary tasks around his house. He has no doubts that he will ride even bigger waves in the future. "We haven't seen what we're capable of yet," he insists. "It's only a question God and Mother Nature can answer. As our equipment evolves, we're just waiting to meet the winter of '69. We're ready." — Jason Borte, November 2000
Lisa Andersen
    Lisa Andersen surfs like a man. And she isn't the only female surfer to be compared to a man, but she's the first case where the likeness is not only a compliment, it's a crown. While the mainstream populace still clings to adorable visions of Gidget flirting with the fellas, the image of female surfers steadily declined from the mid '60s as grace was replaced with power as the benchmark of good surfing. Interest in women's surfing waned as girls were ridiculed for being too male, except where it counted — on a wave.
Lisa Andersen changed all that — and more. Combining natural sex appeal with supernatural talent, Andersen commanded attention both in and out of the water. Add four straight professional world titles, the respect of the entire surfing world and industry, plus the concentrated femininity of a single mom and you have an estrogen-powered Pied Piper. Soon, Andersen was leading young girls over the surfing precipice in lemming-like droves.
But instead of plunging to their deaths, these women soared toward a complete rebirth of women's surfing.
Born in Ormond Beach, Florida, Andersen first hit the water at 13 — the only girl surfing in her entire hometown. Instead of being intimidated by the local guys, she emulated them, picking up an aggressive, polished style. Unfortunately, while Andersen's peers were supportive, her parents were strongly opposed to her newfound passion, blaming the sport for her late nights, truancy, bad grades and other teen troubles. The conflict culminated when her father stepped on her board and broke the fins out. Rather than give up surfing, the stubborn 16-year-old abandoned her home for Huntington Beach, California, in hopes of being a world champion — at least, that's what the note to her mom said.
"That was just a bullshit line I fed my mom," Andersen later recalled. "I didn't even know a world champion existed in the sport. But I wanted to make leaving home sound good — that I was doing it for a good reason. And then there was a small part of me that wanted to be the best."
Clearly that part was larger than she expected. Roaming couches while surfing every day and supporting herself by waiting tables, she made a name for herself in the amateur ranks, taking home 35 National Scholastic Surfing Association trophies in eight months and winning the US Championships at Sebastian Inlet in 1987. She then turned pro, finishing 12th her first season and earning Rookie of the Year. Andersen also was involved in a tumultuous four-year relationship with respected shaping wizard and pro surfer, Dave Parmenter, who she admits taught her plenty about both freesurfing and competing. Despite her obvious raw talent and Parmenter's direction, Andersen still lacked the concentration required to win contests. However, she moved steadily up the ranks. Though she began winning events as early as 1990, she was unable to maintain focus for a solid season and her results fluctuated wildly.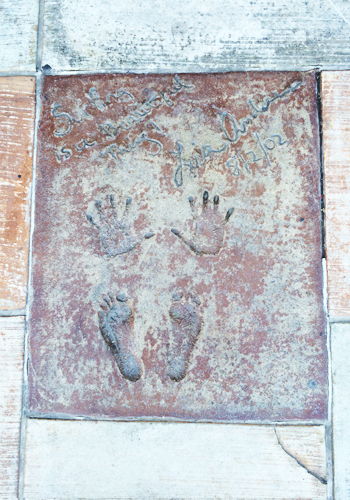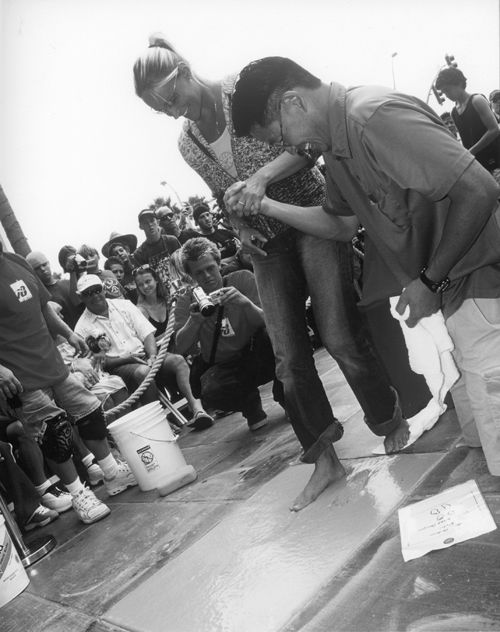 Focus would come with the birth of her daughter, Erica, who is credited by Andersen and those who know her as being "a distraction from all the distractions." Renato Hickel, the ASP's head judge, is the father, a relationship that would force him to stop judging women's events entirely. Erica was born on August 1, 1993. A month later, Andersen made a final in Japan — a clear indicator of things to come.
Driven by her responsibility as a new mother, she tackled the tour full bore, earning her first world title in 1994, despite back pains that kept her from surfing two late-season events. A healthier Andersen returned in 1995 as she won another three contests and a second championship. In the course of those years, her relationship with Hickel crumbled, but her professional life only got better. Surfer magazine celebrated her second title by placing her on the cover of the April 1996 issue — only the second cover shot of a woman in the publication's 40-year history. She would also nab a decisive third world title that year, and in 1997, she capped her dominant position with yet another victory — the first surfer to take four consecutive championships since Australian Mark Richards. Andersen wasn't just the best female surfer in the world; she was one of the best professional surfers ever.
But Andersen's influence and acclaim extends well beyond competitive accolades. In the early '90s, Quiksilver, the surfing industry's clothing giant, picked her up as a sponsored rider for its women's division, Roxy. It got more than a surfer in the bargain. A brainstorming session with the designing department resulted in women's boardshorts — shorter more feminine trunks that were also functional in the water. With the most marketable female surfer ever taking point, the ingenious idea exploded instantly. Other companies quickly followed suit and suddenly surfing had a women's market that went past mere trunks into a full-speed fashion trend. By 1997, 15 percent of the surf market was generated by females, resulting in a series of other women's companies and several publications, not to mention more girls in the water.
Andersen pulled out of the 1998 tour mid-season, citing her chronic back problems. The following year, she turned her attention to building a life with her daughter and mom in Ormond Beach, where she purchased a home and surfaced only for the occasional photo shoot. In late 1999, Andersen announced her return to the competitive arena, a promise she kept by winning the Billabong Pro in Anglet, France, and finishing the 2000 season ranked fourth after missing the final two events.
Kelly Slater
    In the '90s, Kelly Slater's impact on surfing mirrored the technology revolution of the Internet. What was initially dismissed as merely a toy became the standard. The limits were redefined. The bar was raised off the scale. Nothing would ever be the same.
Slater got his feet wet on the bunny slopes of Cocoa Beach, a sleepy Central Florida town made famous by a sexy, prime-time genie in the '60s. Cocoa Beach, in Slater's estimation, is as good a place as any to inherit a solid foundation as a surfer. "It breaks farther out," he says, "so it's easier to learn. If I had the choice of learning in Florida or Hawaii, I'd choose Florida. You don't try to run before you can walk."
And given his resume, no one would argue. As a preteen, Slater showed flashes of the right stuff. Tossing his freakishly limber frame around like a gymnast and equipped with an insatiable lust for perfection, he quickly entered the spotlight.
As a perennial amateur champion — six Eastern Surfing Association and four national titles — Slater surfaced in the media with his brother Sean in Sundek boardshort ads during the mid-'80s. By the time he was ready to join the pro ranks in 1990, he was a household name. After a well-publicized bidding war that included some major mainstream apparel companies, he kept true to his surfing roots and went with Quiksilver. Kelly Slater in Black and White, a 30-minute Quiksilver promo video, was the first public offering of his explosiveness and creativity.
In his first full year on the tour, at age 21, Slater solidified the hype by claiming the world title — the youngest ever to do so. But more than that, he ignited a revolution. Exposed by videographer Taylor Steele's Momentum flicks, Slater ushered in the New School of surfing. Gone were the days of letting the wave dictate the ride. Slater drew lines never before imagined, not even from drawings on your high school notebooks.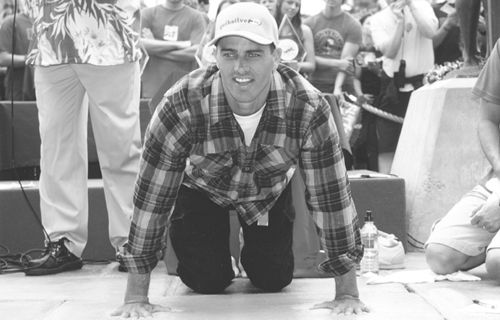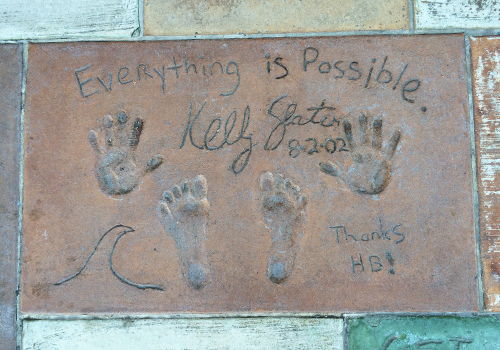 The best surfers in the world, mesmerized and feeling inadequate, studied his every heat. To the point of boredom, he would almost play dead in the early stages before mounting an inconceivable late-heat comeback. Everyone else looked silly.
But Slater could look silly as well. On land, he tested the opportunities afforded him through his hero status and Hollywood looks. A stint as Jimmy Slade on "Baywatch", the most popular show in the world, satisfied his curiosity for acting. A musical endeavor with friends Rob Machado and Peter King, where the trio adopted the hokey name "The Surfers," yielded a major record release and a U.S. tour. An off and on relationship with Pamela Anderson Lee kept his name rolling in the mainstream press.
Meanwhile, Slater continued to rack up world titles. After an unprecedented six, he eased into semi-retirement at age 26 with nothing left to prove.
After extremely limited competition in 1999, Slater returned to Hawaii for the season-ending event — the Pipe Masters. In maxing conditions, he greased the field — including new world champ Mark Occhilupo — for his fifth Masters crown, repeating the effort in 2000 at Teahupoo. Two years removed from the tour, his surfing is better than ever. But until a serious challenger emerges from the pack, he has no reason to return to competitive life. For now, he will relax with friends and family in Cocoa Beach, tend to promotional obligations for Quiksilver and occasionally show up at world tour events to see his friends and remind us who is king. — Jason Borte, February 2001
Joel Tudor
In the late '80s, a slight kid knee-paddled a cumbersome plank into the lineup and woke surfing from its Day-Glo-webbed-glove-colored-zinc-bigger-brighter-better nightmare. Joel Tudor's contribution to surfing's retro revival is questionable — it may have been in the works already, but it would have been drastically less cool.
Tudor wasn't too interested in surfing as a youngster. He occasionally bodyboarded, but reluctantly. His father, Joe, who ignored the shortboard revolution himself and never abandoned his longboard, first put his Joel on a surfboard during a family trip to Puerto Vallerta. He was hooked instantly, soon surpassing his dad and nearly everyone else standing on a surfboard.
Joel was a preteen prodigy, gliding effortlessly through the muck on a giant vessel. Nicknamed "Tinkerbell" for his diminutive stature and blond locks, he routinely demolished all comers in competition. He left the established ranks positively dumbfounded. Initially appearing in the 1992 longboard video "On Safari to Stay" at age 14, he became a media darling, entering his first pro contest the same year.
In the ninth grade, he was handpicked by Nat Young to accompany him on an Oxbow promotional tour, where he spent the next three years seeping up Young's legend status.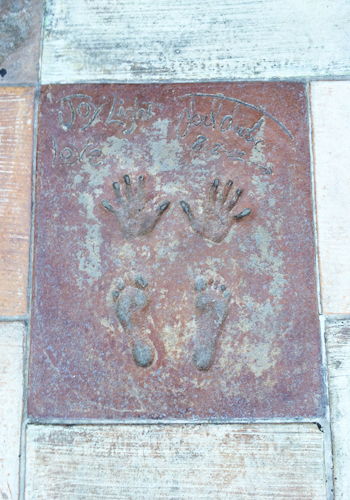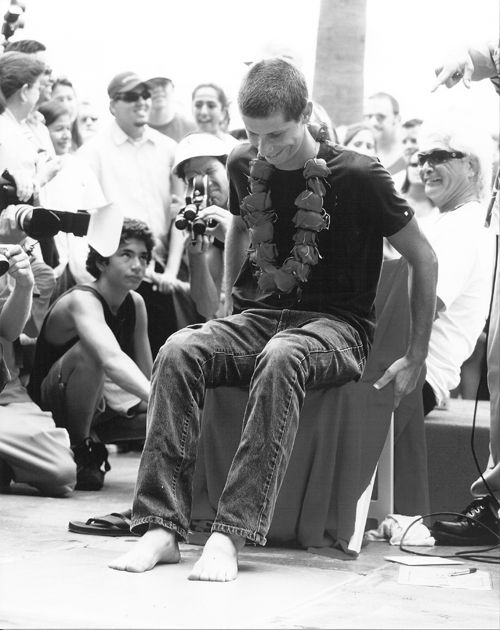 In 1992, Oxbow began holding its World Longboard Championships at a different location each year. Dominant in domestic competition, something always seemed to go wrong in the big one. Whether triple-teamed by Hawaiians or simply coming up a wave short, it seemed a conspiracy was keeping Tudor — by general consensus the best in the world — out of the winner's circle.
Everyone knew he was toes ahead of his competitors, so the world champion mantle was cheapened with each defeat. One 30-minute span at some far-flung reef can't possibly establish the world's best anything. Even Kelly Slater would be hard-pressed with one shot to deliver every year. In 1999, Tudor finally rose above the challengers in the Canary Islands to claim victory. "It was a relief, like I finally won something," he reflects. "I'm not a loser, and I have something to show for it.
Tudor is reluctant to be pigeonholed as a longboarder. He possesses an extensive quiver of stubs, fishes and single-fin pintails, and chooses his vehicle according to the conditions. A masterful tuberider, he has gained recognition as an all-around world-class surfer, opening eyes to various designs. His act at Pipeline, where he routinely stands apart from the maddening crowd with Lopez flow on '70s designs, has become legendary. His "Joel Tudor Model" shaped by Donald Takayama was the best-selling signature series in history. The long-time relationship eventually soured, prompting Tudor's own board label.
To watch Joel surf is to experience true style — no wasted motion as an entire session is a seamless ride, void of any visible effort. "Style's not dead," he contends. "It's still out there. Just put some time into it and you'll find it. It's the soul of surfing." By taking us back into history, Tinkerbell has dictated an important part of our future. — Jason Borte, February 2001
Wingnut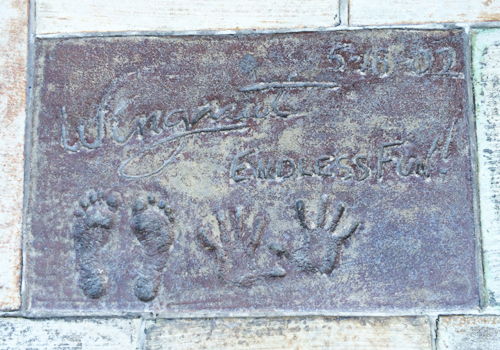 Robert James 'Wingnut' Weaver rose to fame for his appearance as the longboard surf star in the feature film "Endless Summer II." He continued to surf on a longboard during a time when longboarding wasn't "cool." But because of his dedication to the sport, Wingnut has since become recognized as the premier longboard surfer in the world.
Since "Endless Summer II" was released in 1994, Wingnut has stayed involved with the surf industry, consulting for companies, competing, traveling, rubbing elbows with movie stars and using his mellifluous speaking voice to promote the sport of longboard surfing.
Wingnut has done voiceovers with Ira Opper on "The Surfer's Journal's 50 Years of Surfing" and the "Great Waves" television and video series. He also appeared in Opper's "Wingnut's Search for Soul," "The Art of Longboarding" and other numerous surf videos and productions. He has parlayed his big-screen success to serve as the surf instructor to the stars, showing the likes of Ted Danson and Nicholas Cage how to ride the waves.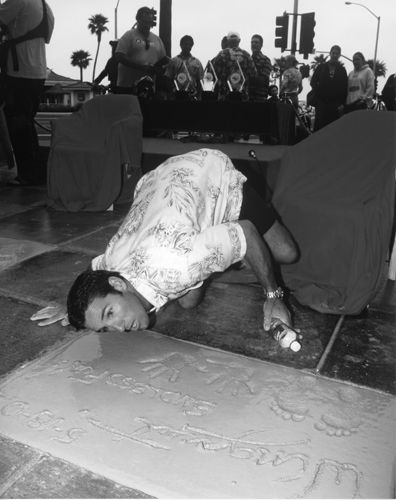 Robert August
    Robert August was almost a dentist. Already an international celebrity, thanks to his role in The Endless Summer, the Seal Beach celeb was well on his way to an ordinary life outside the sport before his doctor convinced him otherwise. "I didn't know if I wanted to do it, so I made an appointment with my dentist to see if he enjoyed it and he said he hated it. It's repetitive, like fixing dings, except you're messing in people's mouths and they hate you. I really started thinking about it and decided I'm a surfer."
Robert Alan August was born into the surfing scene, the son of Blackie August, a renowned lifeguard, athlete, party host and one of the first to surf Redondo Beach. Surf stars regularly turned up at Blackie's parties, introducing young Robert to the lifestyle from as early as he can remember. By the age of six, he was learning to surf at Seal Beach, where he rapidly acquired a reputation of his own. At 14, August was already appearing in Bruce Brown's movies, traveling extensively while maintaining a good standing at Huntington High School, where, as a senior, he was elected student body president.
Just after graduation came his biggest opportunity yet, being chosen along with Mike Hynson to star in Brown's The Endless Summer. In circumnavigating the globe, August and Hyson had the luxury of being the first people to surf in many areas that had never seen a surfboard. The film played throughout America, giving August the name recognition that would serve him later in business. Despite people's misconceptions, August received no royalties for his efforts. But the experience itself, coupled with a lifelong friendship with Brown, made it vastly rewarding. After one year of pursuing dentistry at Long Beach State, his eye-opening doctor visit returned him to his senses and the beach.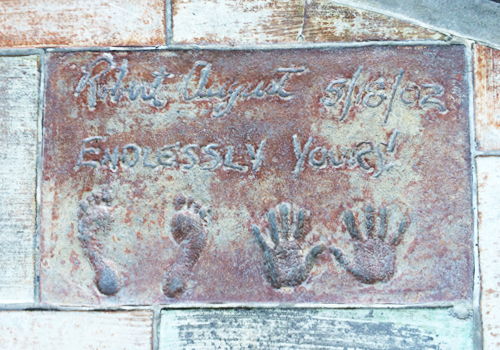 Working in Jacobs' Surf Shop in Hermosa Beach, August began shaping in 1966, not long before the shortboard revolution rendered the boards of the day obsolete. "Overnight, longboards weren't cool anymore. Dewey Weber, Bing, Noll, Hobie all quit. I had to adjust." He opened a restaurant in 1971, an ordeal that he says almost killed him, then launched Robert August Surf Shop in Huntington Beach in 1974 (which would later merge with Huntington Surf and Sport to form HSS Longboards). He stocked the shop full of shortboards, all the while feeling that something was missing. "In the '70s, you couldn't even find a longboard blank. I knew I wanted one, but I didn't know if it would sell. Finally, I made five of 'em and everyone came in the shop going, 'A longboard, wow!'"
The longboard resurgence of the '90s pleased August as much as anyone. His board sales returned, and when Brown made Endless Summer II in 1994, August returned for a cameo appearance. Still a keen shaper and surfer, he resides in Seal Beach with his wife Pat, whom he married in 1965. Their son, Sam, a former minor league pitcher with the Houston Astros, handles all the sales and marketing for the family business, freeing Robert up for a steady diet of surf time. A Huntington local when weather permits, August travels to his vacation home in Costa Rica up to five times each year, ensuring him a truly endless summer. — Jason Borte, March 2001
Corky Carroll
    The greatest competitor of California's Golden Age and surfing's first real pro, five-time US Surfing Champion (1966-'70) Corky Carroll is also famous as a surf instructor, an author, a recording artist, a TV ad personality and a surfboard salesman. This animated, witty and talented rider was as famous for his mouth as he was for his huge surf knots. Charles Curtis Carroll was born in Alhambra, California, but his parents (dad an electrician, mom a singer) moved to the small colony at Surfside — between Seal and Huntington beaches — when he was a baby. He started surfing right out in front of their beach house and got his first surfboard (an 8'7″ pintail balsa gun shaped by Dick Barrymore) in 1958, just before foam boards came on the scene.
As a student at Huntington Beach High School, Carroll excelled at journalism and math, played baseball, basketball and water polo,and took as many surf safaris as possible up and down the coast with good friends such as Mark Martinson, Robert August, Mickey Munoz, Billy Hamilton and Mike Doyle.
His first competition was the 1959 West Coast Surfing Championships at Huntington Beach, where he placed third in his Junior-division heat. His first contest victory was at the 1962 San Clemente Surf Capades. The following year, he became the US Junior Champ with a win at Huntington. So promising was the young lad that Hobie Alter decided to sponsor him, paying Carroll $80 a week to use and promote Hobie Surfboards. In 1965, along with surf celebs like John Severson and Ricky Grigg, Carroll won an endorsement sponsorship with Jantzen Sportswear for $1,500 a year.
Carroll's style of surfing was flashy but functional. During the mid-'60s noseriding era, he was as good as anyone. He was a champion paddler with keen wave judgment and a fiery competitive spirit that usually paid off with high-scoring performances. He was the US Men's champ in 1966, 1967 and 1969, and Overall Champion from 1966 through 1970 (he claims he was cheated out of the 1971 title). A multiple champ of the USSA and WSA in the '60s, he placed third in the 1966 World Contest in San Diego, won the International Big Wave Championship in Peru in 1967 and the World Small Wave Championships in Florida in 1968. He won the Surfer Poll Award as the best surfer in the world in 1968 and few disagreed with that popular consensus.
"Of everything I achieved in my surfing career, winning the Surfer Poll meant the most to me," Carroll says. "To be named the best by the people was the greatest honor. It is one of the only trophies that I kept for my kids."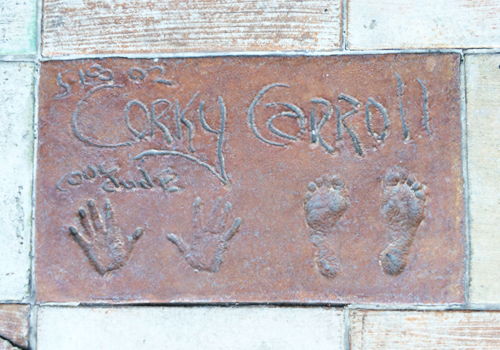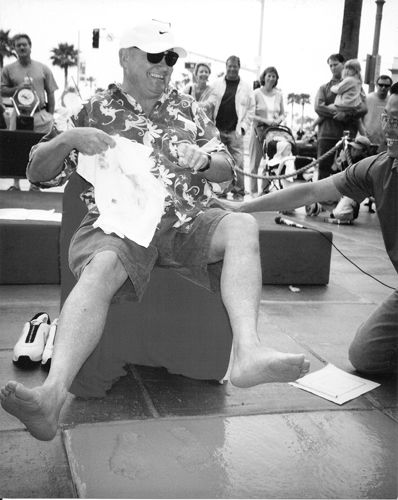 Throughout those years, Carroll was at the forefront of developments in surfing equipment. His Hobie Mini Model, introduced in 1967, was the first production shortboard in America, and his Deadly Flying Glove model furthered the evolution. He was one of the first to convert to twin fins in 1971 and was featured in a number of surf films in the '60s and '70s, including MacGillivray-Freeman's Five Summer Stories.When competitive surfing lost some of its luster in the early '70s, Carroll reached into his grab bag of talent and diversified into an array of livelihoods. He taught himself to play the guitar and was soon in the studio producing spirited albums of original music such as Laid Back (1971), Surfer for President (1979) and Beachtown Rhapsody (1997). He wrote a couple of books, Surf Dog Days and Bitchin' Nights (1988) and Pier Pressure (1998).
In the '80s, Carroll spent 10 years as advertising director of Surfer magazine, six years as a tennis pro and a couple of years as a ski instructor. Along the way he had brief stints as a bartender, waiter and/or lounge singer; he managed a car dealership, did three movies, seven videos and some television comedy.
All the while, Carroll never totally relinquished the surf scene. Now an inductee into the Surfing Hall of Fame and Huntington Beach Surfing Walk of Fame, he lives in Huntington with his wife Pamster and daughter Kasey, and he has an older son, Clint, from his first marriage.
Today, he works a record number of part-time gigs, including designing surfboards, retail surfboard sales and writing a column for The Huntington Beach Wave. He runs the Corky Carroll Surf School — headquartered at Bolsa Chica State Park with trips to places like Puerto Vallarta and Costa Rica. He's a regular invitee to Legends events around the world. He's continually recording new CDs, has written a third book (Pier Pressure Book 2: Surf Bumps) and has done some heroic television commercials, most recently for Ocean Spray cranberry drinks.
Above all, however, Corky Carroll is most widely remembered for the 13 commercials he did for Miller Lite Beer.
Says Carroll, "Yes, I still surf all the time, and no, I still don't have a real job. Let's hope it never comes to that."
— Drew Kampion, October 2000