Carl Hayward
    Respected surfboard shaper, Carl Hayward, lived to surf. From the time he opened his self-named storefront in Huntington Beach to creating the 1980s iconic Rocket Fish surfboard, Hayward embodied the surfing lifestyle. Between raising a family and owning a store with Dwight Dunn, Hayward made time to coach the Marina surf team. His strong family values, honesty and work ethic made him a notable figure in the surf industry. After owning a few surf shops and succumbing to a bad economy, Hayward joined Hurley International, working alongside longtime friends Dunn and Bob Hurley.
His real goal was to spend more time with his family, Colleen, his wife, and sons Christopher, Matthew and Shawn. He will always be remembered as a father, a friend and a surfer. Hayward lived, breathed and even died doing what he loved most, surfing.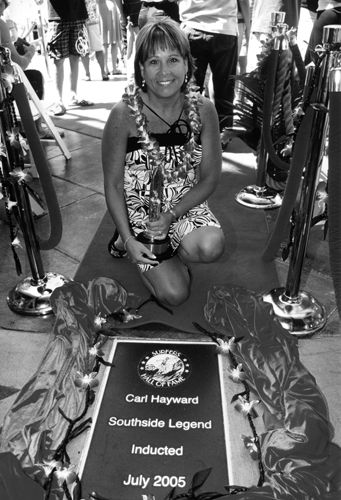 Tom Carroll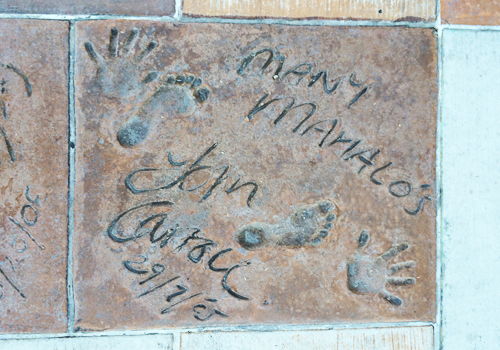 Strength and fortitude are the two words that describe Tom Carroll. The Australian surfer dominated professional surfing in the 1980s, from Hawaii's Pipeline to wave pools. Carroll's solid surfing style landed him two world championship titles. A fearless competitor, Carroll overcame reconstructive knee surgery and the loss of his sister hours before his 1987 win at the Pipeline Masters. His world championship contention was halted because he boycotted South African contests due to their policy on apartheid. But his record still shines bright with 26 victories. At the end of the 1980s, Carroll became surfing's Million Dollar Man, signing a contract with longtime sponsor Quiksilver. Today, Carroll lives a modest surfing life, traveling to exotic surf locations with his family.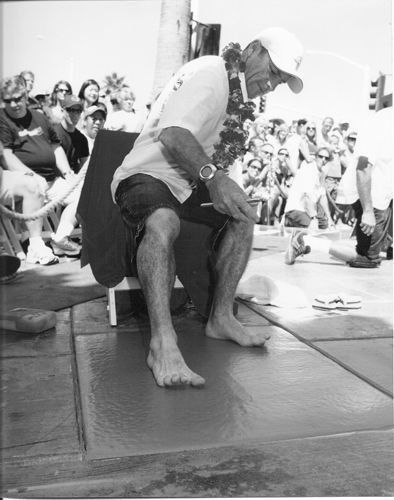 Bob Mcknight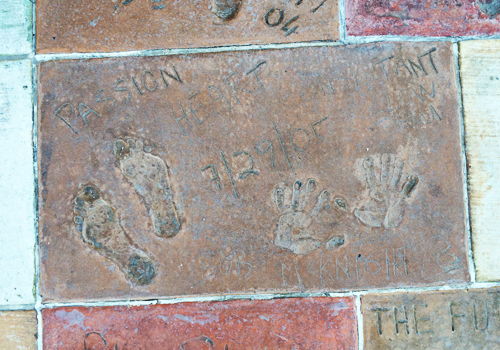 Bob McKnight was the CEO and driving vision of surfing's biggest brand name. McKnight, with a USC MBA, and with Jeff Hakman, started a small surfwear clothing company in 1976. The company hit the market hard, featuring bright colored fitted surf trunks. It was McKnight's pursuit to create a brand that fit his lifestyle: surf, tennis, snow, golf, volleyball and diving that made his mark in the surf industry and rung the bell of the fashion industry.
Quiksilver continues to stay on top of the game: trading publicly on the NYSE; creating 18 diverse brands for diverse markets; manufacturing snowboard boots, bindings and boards; and distributing surf/skate/snow fashion throughout the United States and Europe. McKnight backs the Quiksilver foundation, a non-profit organization committed to protecting and enhancing the quality of Boardriders' communities throughout the world in the support of environmental, educational, cultural and scientific projects.
McKnight continues to contribute to the surf industry through sponsoring youth surf contests, environmental studies and professional surfing all over the world. His commitment is as solid as his daily surf sessions.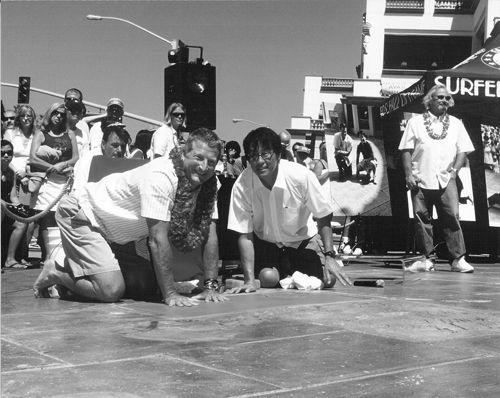 Mark Richards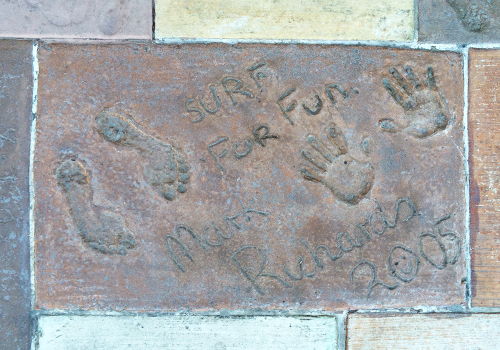 Australian native, Mark Richards, captured an unprecedented four consecutive world titles, a record that held for over 15 years. He started his reign at age six, winning almost every contest he entered. Surfing in his hometown of Mereweather, he soon got to the top of the Australian surf scene. Richards dropped into the professional arena the same year it started in 1976, where he stayed in the top three for several years.
In 1979, Richards mastered his board shaping abilities and created the winged twin-fin. His long body contributed to his surfing style, which landed him the nickname "Wounded Gull." Following a stellar professional career, he settled into surfboard shaping at his family's shop in Australia. His legendary status was refreshed after winning the 2001 World Masters Championships, in the over 40 division.