2006 Inductees
Layne Beachley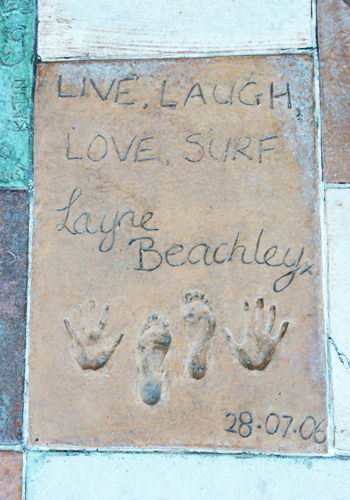 To win one world title was Layne Beachley's goal, even when she was able to get in the water one day a week between her many jobs. But the hardworking and hard charging Beachley accomplished more than that, six consecutive world titles. The native Australian's consistent top finishes are proof that her hard work and discipline have paid off.
She continues to dominate the women's World Championship Tour while dabbling with her other feats: tow-in surfing, big wave riding, competing in the men's events and being the driving force for her foundation, the Layne Beachley Aim for the Stars, which inspires female athletes throughout Australia.
Beachley is the culmination of beauty, brains and brawn; proving the surfing world that dedication and passion make great champions.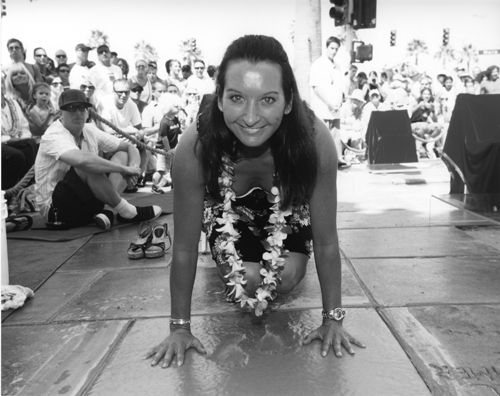 Bob Hurley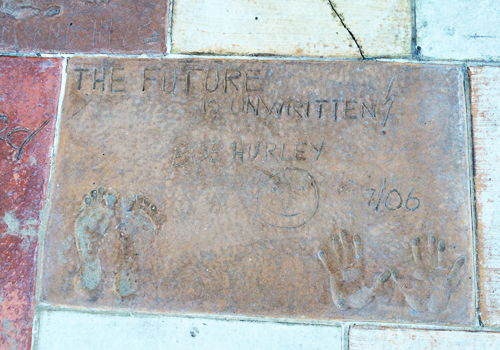 As one of the surf industry's top manufacturers, Bob Hurley's success came with big risks and an even bigger vision. Hurley got his start as the U.S. licensee for the Australian based Billabong, which he enhanced by creating Billabong USA. From there, Hurley was able to create apparel beyond surf trunks.
When his contract with Billabong expired, Hurley and his team took the opportunity to launch Hurley International, a surf sports lifestyle apparel company. They hit the market in 1998, making more than the usual surf apparel. A few years later Hurley became a multi-million dollar company. The clothing attracted a growing teen market that incorporated music, skate and every alternative sport. Their growth captured the eye of sport clothing manufacturer Nike. Seeing a chance to distribute internationally, Hurley and his team partnered with the sportswear giant.
As a surfer, Hurley represents spirit. As a businessman, he represents independence and inspiration.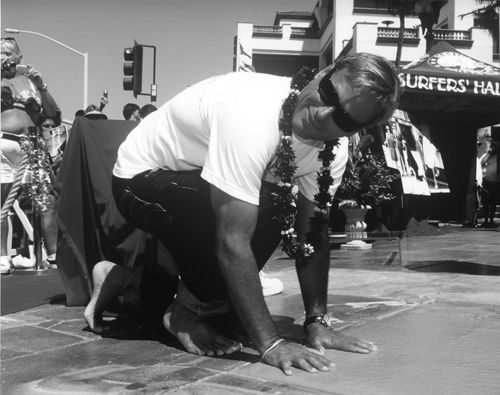 Rob Machado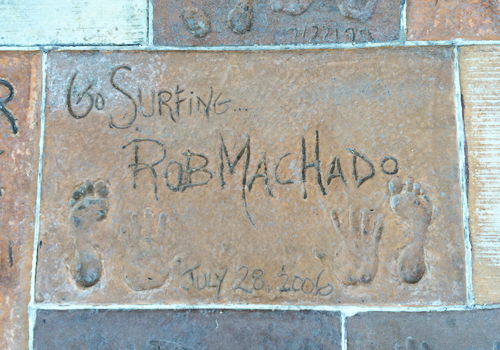 Rob Machado is considered one the best surfers in the world both by his peers and by the surfing community despite a world title. Like many great soulful surfers, Machado's success comes from his passion for surfing and the surfing lifestyle. Machado's surfing career is colored with 12 World Championship Tour wins, Pipeline Masters title and starring roles in surf movies.
Machado's commitment is what makes him stand out. The family man is actively involved in his community through music programs and local surf contests. The Rob Machado Foundation hosts some of Southern California's largest beach events: Rob Machado Beach Classic and Cardiff Beach Fair and Rob Machado's Par 3 Experience. He is actively involved in the Life Rolls On, the Hurley Rip My Shreadstick and the Second Annual Kelly Slater Invitational.
Each year Machado proves that greatness comes from within, no matter the titles gained.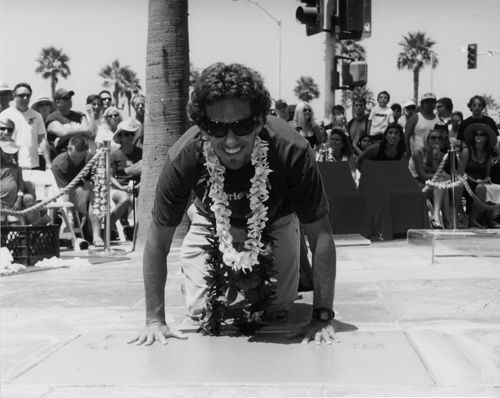 Greg Noll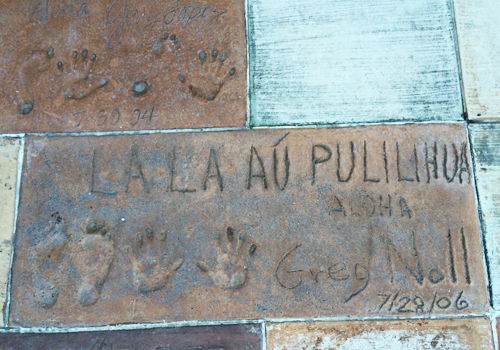 From the beaches of California to the big waves of Hawaii, Greg Noll's influence is still alive today. Noll, who traveled between Hawaii and the mainland during his high school years, became synonymous with big waves after a 1957 surf session at Waimea Bay.
The avid waterman admits that his youth was spent pestering the late Dale Velzy and the local fishermen at Hermosa Beach. By his teens, Noll spent his summers on California beaches and his winters surfing Hawaii's big waves. From paddling to shaping, Noll did everything like a bull – head on, charge.
Noll's surfing career is not based on contests, unlike many famous surfers. It is based on the passion of big wave riding. Today Noll's name and history still reminds the surfing world that it takes power and courage to break barriers. The image of him standing on shore with his board and the black and white striped shorts is etched in every surfers mind.