Joey Buran
The "California Kid" Joey Buran is joining Jeff Hakman, Bruce Brown and Pat O'Connell as the 2009 inductees into the Surfers' Hall of Fame, at 10 a.m. Friday, July 24 in front of Huntington Surf & Sport (corner of PCH and Main).  A former Pipeline Masters Champion and the first California surfer to win a World Tour event, Buran's foot and handprints will be forever immortalized in concrete alongside surfing's greatest heroes and pioneers.
"Wow!  We just received confirmation that Joey Buran will be here for this year's Surfers' Hall of Fame Ceremony and everyone is so stoked including me," said Surfers' Hall of Fame Founder, Aaron Pai.  "Joey Buran is 'The California Kid' and he showed us how to surf Pipe back in the day.  Joey has done so much for our Sport of Surfing in the past and is still contributing to our sport today as the Coach of the USA Surf Team!  We are very much honored to be able to induct Joey Buran into the Surfers' Hall of Fame!"
Buran began life landlocked in the mid-west (Cleveland), but moved to Carlsbad in 1972.  He started surfing in 1973 at the age of 12 and by 1975 was already ranked as the top amateur surfer in California.  After turning pro in 1978 Buran defeated Rabbit Bartholomew in his inaugural man-on-man event, won his first pro title in Oceanside and reached the final round of the Pipeline Masters in Hawaii defeating, among others, two-time reigning champion Rory Russell.  He received the nickname "California Kid" from ABC's Wide World of Sports.
Buran finished his rookie pro season in the top 30, became California's first full-time surfer on the tour and was voted the "Most Inspirational Surfer" on the IPS World Tour.  Continuing his climb, Joey entered the elite Top 16 in 1980 and remained the only representative from the Golden State until 1983.  The following year (1984) Buran produced a string of victories that included the Katin Team Challenge, Tropix Grand Prix and culminated with surfing's most prestigious contest, the Pipeline Masters, in 20 foot surf.  He finished seventh on the ASP World Tour ratings and was named the "Most Improved Surfer."
Joey made a career change in 1985 when he semi-retired from professional surfing and started the Professional Surfing Association of America (PSAA), giving young pros an opportunity he never had: to make some money and gain some experience before joining the big leagues.  For two years, he was Joey Buran, executive director.  In 1987, frustrated with the thankless position, he moved on, taking several months to regroup and eventually enrolled at Mira Costa Junior College in search of direction.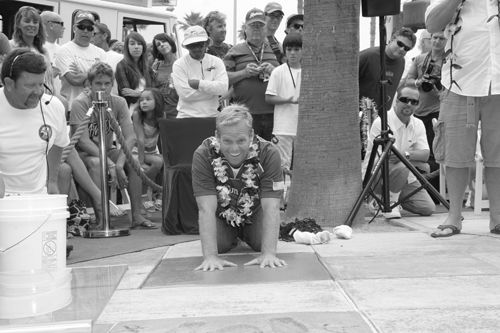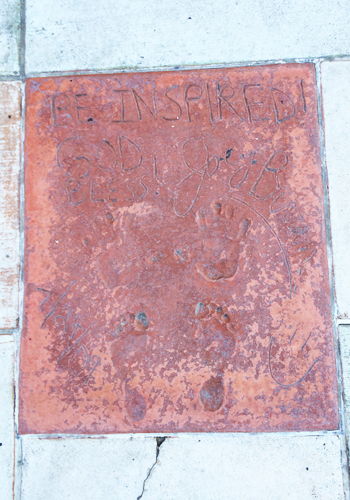 In 1987 Joey answered a calling to serve in the ministry; from 1988 to 1990 Buran was an assistant pastor at Calvary Chapel of Vista.  And by 1991 Joey had all but quit surfing and moved to Virginia Beach to become a full-time pastor.  Four years later, he went to Vermont to start a new church in Burlington.  After things got rolling there, the Buran family, which consisted of wife Jennifer and four children, relocated to California.
Following an eight-year absence, Joey re-entered the surfing community as a manager and coach of the Billabong Amateur Surf Team.  In 1998 Buran returned to compete in the Pipeline Masters as well as several other events, winning the Oxbow World Championship in Puerto Escondido, Mexico.  In 1999, Fifteen years after his historic Pipe Masters victory, Joey again tackled the legendary Banzai Pipeline for the final time, narrowly missing a spot in the main event.
In January of 2000 Buran returned to guest speaking and full-time ministry focusing on youth outreach, public school Christian clubs, youth retreats and camps.  After serving at Calvary Chapel Costa Mesa for five years Joey stepped out to start a brand new church in Orange County.  Worship Generation held its first service in the city of Fountain Valley in June of 2005.  Joey focused on the priorities of the new church but continued his involvement with the surfing community.
In early August 2007 Joey was approached by Surfing America to become head coach of the US National Team.  On August 8th he accepted the position and presently holds the distinction of being the Pastor of a Church and head coach of the US National Team
Pat O'Connell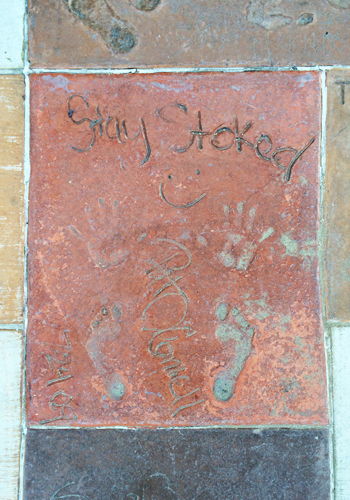 Born in Chicago in 1971, Pat O'Connell spent the first 12 years of his life landlocked.  It wasn't until the early 80's when Pat's family moved to Newport Beach (then Dana Point) that Pat would develop his one-of-a-kind, surf-stoked enthusiasm. 
After successfully negotiating the NSSA, PSAA and Bud Surf Tours, Pat's competitive career took a slight detour when he took a co-lead role in Endless Summer II, Bruce Brown's remake of the classic surf film.  Pat gained celebrity status across the globe, but would return to professional surfing's World Championship Tour for several years. 
In 1997, Pat launched The Realm, a start-up clothing venture with Mike Parsons.  After retiring from competition on "his own terms", Pat joined Hurley International's marketing department.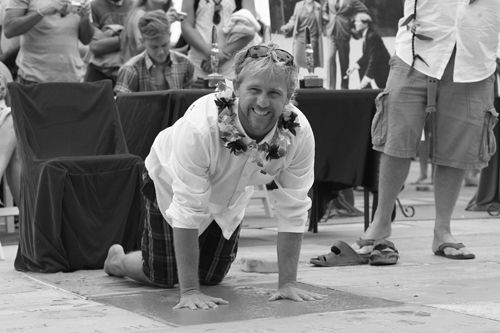 Bruce Brown
In 1964, filmmaker Bruce Brown decided to follow two surfers around the world in search of a perfect wave.  On a budget of only $50,000 and armed with a 16mm camera, he captured the essence, the adventure, and the art of surfing in the renowned The Endless Summer.
  Bruce, who started surfing at age 11 in Long Beach, launched his illustrious career in 1958 with Slippery When Wet, and followed with several more movies including Surf Crazy (1959) andWaterlogged (1962), but his defining moment came when Endless Summershowcased surfing to the masses. 
Thirty years later he would film Endless Summer II with son Dana, showcasing a young Pat O'Connell and Robert "Wingnut" Weaver.  Brown's motorcycle documentary, On Any Sunday, received an Academy Award nomination.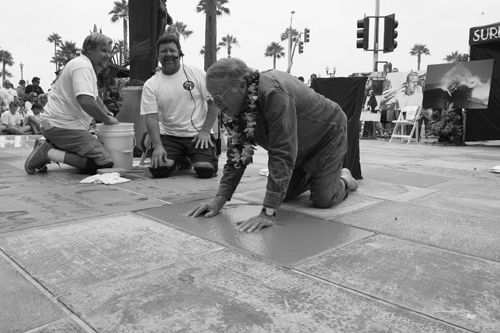 Jeff Hakman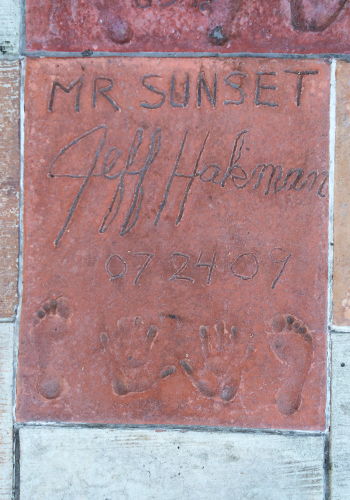 Born in Southern California's south bay in 1948, Hakman would waste little time establishing his North Shore credentials after a family trip to Hawaii in 1959. 
At the age of 17 and pitted against 23 world class surfers, he won the inaugural Duke Kahanamoku Classic at Sunset Beach.  From age 21 to 27 Jeff won more major surfing titles than anyone in the world including the first Pipeline Masters, two more Duke contests, three Hang Ten Internationals and the Gunston Pro. 
His mastery of and fearless approach to Sunset Beach led to his lifelong moniker, "Mr. Sunset".  In 1976 along with Bob McKnight, Jeff would launch Quiksilver USA.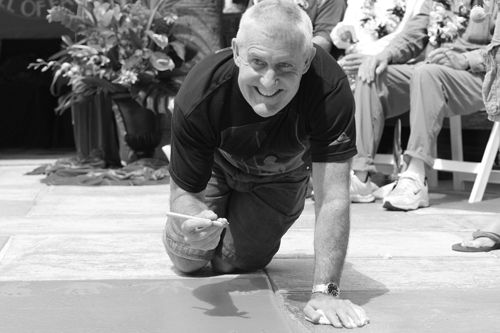 Chris Hawk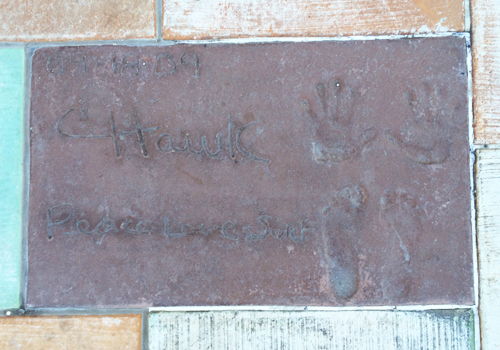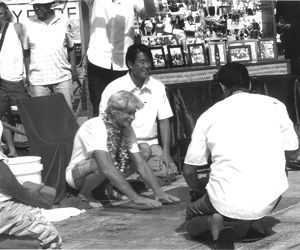 Dick Baker