CJ Hobgood
Floridians CJ and twin brother Damien were born in 1979 and began riding waves together at an early age.  CJ won the menehune division of the 1991 Eastern Surfing Association Championships, was the National Scholastic Surfing Association (NSSA) national juniors' champion in 1995 and in 1997 he became the NSSA East Coast men's champion. 
CJ turned pro in 1998 and finished the 1999 season ranked 18th in the world, receiving ASP Rookie of the Year honors.  He quickly earned a reputation as an all-conditions pro; a creative aerial technician in smaller waves and a fearless tuberider at places like Pipeline and Teahupoo.  CJ earned his first big-league pro win at the 2000 Hossegor Rip Curl Pro  and was named as "Breakthrough Surfer of the Year" at the Surfer Magazine Awards. 
The tenacious goofy-footer finished fourth in 2004 and won the 2007 U.S. Open of Surfing.  Since 2003, CJ and Damien have held Camp Hobgood, a roving international surf retreat for rising young pros.  CJ has appeared in dozens of surf movies.  He recently announced his retirement from the sport after 17 years.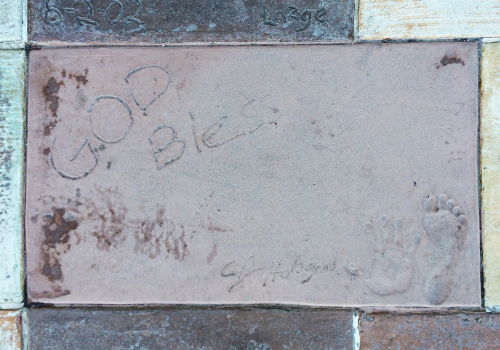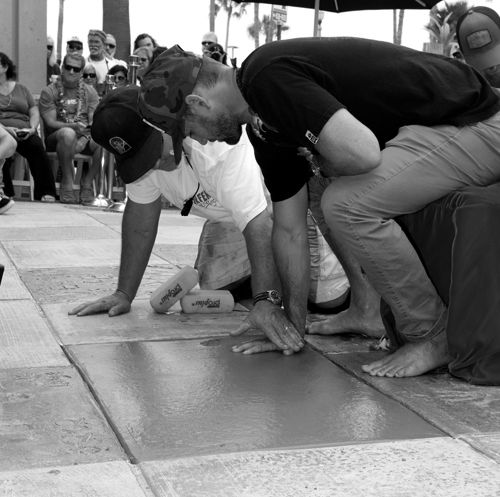 "All I wanted to do was go surf," said CJ.  "I realized that I had a gift and I was passionate about the ocean.  God gave me that gift and my mom made me do things the right way.  Now I am at the halfway point in my life and I'm blessed to have the opportunity to do for others what was done for me."
PT shared a funny anecdote about when he was the marketing vp for Rusty and CJ was a team rider.  "We added a $50,000 world title incentive which was left in the agreement because no one at Rusty thought he would win the championship.  And CJ went on to win!"
John Davis
Born in Lynwood in 1951, John learned to surf at age 12 at Doheny on a Dewey Weber board and "was hooked for life."  By the mid to late sixties he was a hot teenage surfer sponsored by "The Greek" Surfboards, doing well in local amateur events and was elected the first Surf Club Team Captain of the Huntington Beach High School surf team in 1967.
  John took his talents to Oahu where he raised more than a few eyebrows with a 2nd place finish at the 1969 Sea Spree at Haleiwa behind Fred Hemmings and a 3rd place at Honolua Bay in 1970 finishing behind the legendary Gerry Lopez and Barry Kanaiapuna.
John surprised  many in the surf world when he won the North Shore Trials of the Smirnoff Pro Am at Sunset Beach ahead of Australian Mark Warren in 1972.  In 1973 when the U.S. Surfing Championships moved to Malibu, John had to start at the bottom and work his way through the trials, which he won.  He would ultimately place third in the main event behind Hawaiians Larry Bertleman and Mike Smith.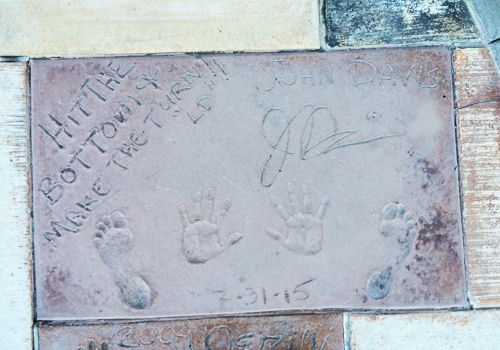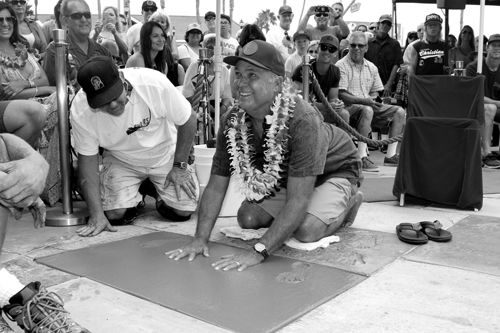 That would be his final foray into competitive surfing as John began a lengthy battle with addiction that would change his life and ultimately lead him to his current role as the President of Akua Mind and Body, an addiction treatment facility in Orange County.
"I started surfing in Huntington Beach and along the way I lost my way," said Davis.  "After an extended vacation in Club Med I came back here and was given a second chance.  I met my wife who inspired the term 'hit the bottom, make the turn' (which he inscribed in concrete).  I want to thank Aaron for this opportunity, because I turned my back on this town and didn't feel like I deserved a spot here.  Seventeen years ago I turned my life around and the city welcomed me back with open arms."
Andy Verdone, current coach of the Huntington Beach High Surf Team said, "John has been the best surfer in Huntington Beach for a long time." Former world champion Peter "PT" Townend added, "John Davis has been one of the best surfers in HB for 50 years."
Gordon Clark
Gordon Clark was born in Gardena on January 19th, 1933.  He learned to surf while attending Pomona College in the late '40s and '50s, where he earned a B.S. in engineering.  Gordon landed his first paying job in the surf industry was when he was 19.  He began working for the legendary Tom Blake, inventor of the surfboard fin after going to Hawaii and running out of money.  From Blake, Clark was able to learn the history of surfboard construction dating back to the 1920's.  At the same time Gordon met designer and shaper Bob Simmons who shared with him some of his experiences with the EPS/epoxy surfboard technology that he had invented in 1948.
In 1955, after spending two years in the army, Clark began working as a laminator for Hobie Surfboards to help pay for the remainder of his college education.  Clark began to develop polyurethane foam molds in the mid-'50s, looking for a replacement material for balsa wood, which was costly and often hard to find.  In June of 1958 Hobie Alter started mass production of his foam blanks.  This event triggered an incredible demand as Hobie's boards were lighter, more maintenance free, and, unlike balsa, had a supply of raw material that was almost unlimited.  Clark made an amicable split from Hobie in 1961 to form Clark Foam in Laguna Canyon—later relocating to Laguna Niguel—and by the mid-'60s Clark had become the runaway leader in blank production.  At its height Clark Foam produced an estimated 90% of blanks sold in America and 60% of those sold worldwide.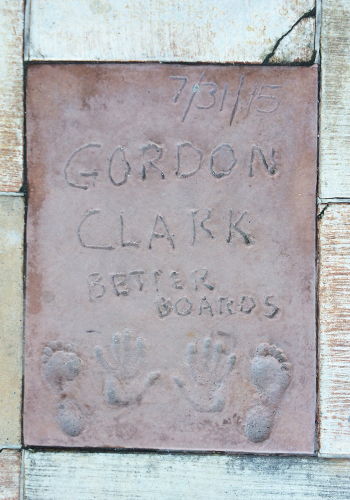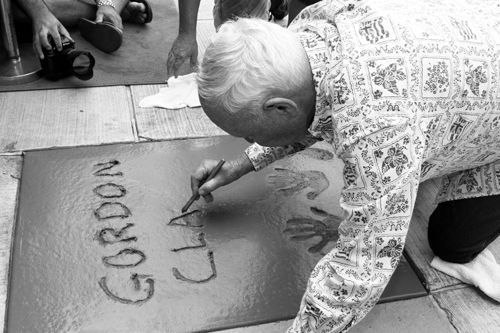 The Surfers' Hall of Fame induction ceremony pays tribute to those individuals who have made an indelible mark on the sport, industry and culture of surfing.  Annually, tens of thousands of visitors travel to Huntington Beach's downtown area and literally walk in the footsteps of surfing superstars and legends from several eras including Laird Hamilton, Andy Irons, Jack O'Neill, Robert August, Bob Hurley, Sean Collins, Kelly Slater, Lisa Andersen, Andy Verdone, Al Merrick, Shaun Tomson, Rob Machado, Rockin' Fig and Rabbit Kekai, who are already immortalized in cement.
The nation's first imprint collection of legendary surfers, the Surfers' Hall of Fame celebrated its first induction in 1997 inside of specialty retailer Huntington Surf & Sport where several slabs remain.  Four years later with the blessing of the City Council and a stunning bronze statue of Duke Kahanamoku serving as a backdrop, the ceremony moved outside to the corner of PCH and Main, less than 100 feet from the famed Huntington Beach Pier, site of the Vans U.S. Open of Surfing.