Andy Irons
      In the full range of conditions, Irons has blown out the field on multiple occasions, even taking out six-time world champion Kelly Slater. Given a hint of the "C" word, Irons could be king.
The lush tropical setting of Kauai has been home to the Irons clan from day one. Phil Irons transplanted from California in 1970, marrying wife Danielle in 1976. Just a year younger than Andy is brother Bruce — his childhood sparring partner and an equally talented surfer.
Kauai, with its pristine waves and isolated beauty, remains Iron's home between trips. The difficulty of leaving such an idyllic setting for some of the far-from-perfect venues around the world is a continued challenge. Trying to focus in the face of conditions worse than anything you see at home has always plagued Hawaiians, especially those from Kauai.
As an amateur, the opportunities to see the world were still fun, and Irons had no problems rising to the top of his NSSA class during the early '90s.
At the Nationals at Lowers, he was dominant. While still in high school, Irons got his first taste of the big leagues at the 1996 HIC Pipeline Pro. In treacherous surf, he overcame Derek Ho and Shane Beschen in the final — as well as 16-year-old Bruce in the semis — to win the event. Irons was an instant celebrity, swamped with contract offers and a sizable following.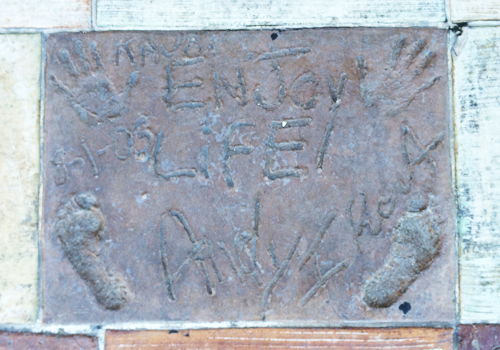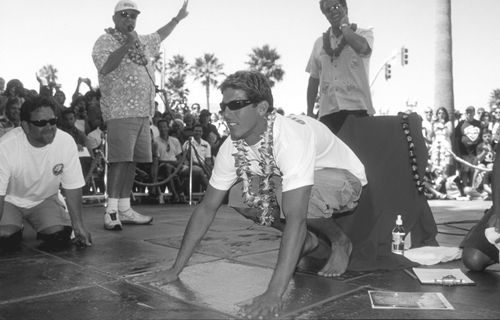 In 1997, Irons qualified for the following season's WCT. While most of his maiden season was a wash, for two weeks in July, he was on top of the world. In the slop at Huntington Beach, he won back-to-back events, the six-star G-Shock US Open (a major qualifier) and the Op Pro.
Credible sources were picking Irons as the next world champion as he continued the onslaught on Oahu's West Side to become the Billabong World Junior Champion. It seemed he had arrived. His major sponsor, MCD, released a video profile called Raw Irons, and brother Bruce was applying pressure from below with his own Pipe Masters finals berth. But amid all the hoopla, Irons failed to requalify for the WCT in 1999.
After a couple retirements by seeded surfers, Andy found himself back in the hunt in 2000, climbing into the Top 16 by year's end thanks to an impressive win in the Billabong Pro at Trestles. In deadly conditions at Gotcha's Tahiti Pro, Irons defeated Slater to take the trials and was on a course to win the event before the surf deteriorated. At Pipe, he again waxed Slater in one of the best heats of the year, laying down the gauntlet for the former champ. With experience and confidence now on Irons' side, consistency can't be too far behind, which is bad news for the rest of the tour. — Jason Borte, February 2001.
Shaun Tomson
    In the mid-'70s, surfing was wild — long hair was paramount, contest conformity was bogus and feral quests for mystical waves were the road to nirvana. The last thing the sport wanted was a professional, well-spoken figure at the helm, but that's what it got in Shaun Tomson. Years ahead of his contemporaries, he stood alone with articulate grace and redefined tuberiding in the process.
Tomson was born in Durban, South Africa, where he picked up his first longboard at age 10. He made the transition to shortboards as the revolution encompassed the world in years to follow. By the time the '60s were out, Tomson had won the South African Boys' title, attended his Bar Mitzvah and had his first experience in Hawaiian surf.
In 1973, Tomson performed his civic duty by serving 18 months in the national army. Afterward, while attending university in Durban in pursuit of a business degree, he earned the first of six consecutive Gunston 500 victories.
The landmark Hawaii winter of 1975-'76 belonged to a group of groundbreaking regularfoots and Tomson, in particular. At the Pipeline Masters, a goofyfoot stronghold, his backhand vaulted him past a quintet of established maestros to victory. Even more convincingly, he lifted tuberiding to new heights with his in-the-barrel maneuvering at Backdoor and Off the Wall. Real tuberiding was still mired in early childhood, only having been explored for a handful of seasons, but Tomson delved deeper than anyone thought imaginable. The results were captured by Bill Delaney in his seminal film Free Ride. As audiences witnessed Tomson turning and pumping through unmakable sections, his status as the world's best was solidified.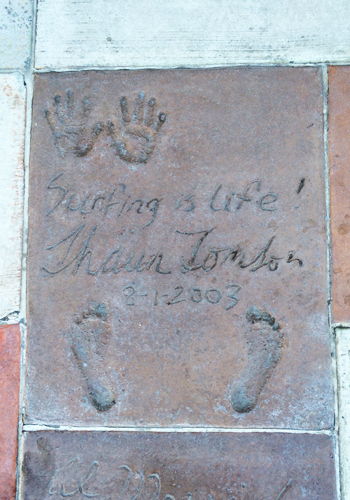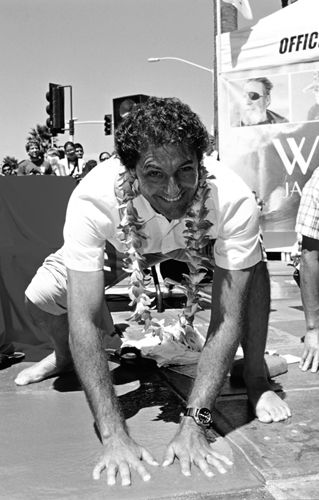 As a competitor, Tomson's consistency and longevity marked one of the most prolific careers in professional surfing. A barnacle in the Top 16, from the tour's inception until 1989, he earned the 1977 world title and came inches from regaining it from Tom Carroll in 1985. His popularity was immense, garnering him top honors at the 1978 Surfer Poll and successful business ventures with Instinct apparel and Shaun Tomson Surfboards. Wherever he traveled, surfers envied his abilities, and women swooned over his model good looks.
Above all, it was Tomson's professionalism that granted surfing a much-needed boost in respect. And in the process, he's been a key figure in helping competitive surfing evolve from backyard events for pocket change to grand productions with tens of thousands of dollars in prize money. — Jason Borte, October 2000
Tom Curren
    Ever since music went bad — as disco replaced rock — Australia ruled competitive surfing. Rolf Aurness, the 1970 World Champion, was America's last hero, and he vanished without a trace. Michael Peterson, PT, Rabbit, Cheyne, MR — Aussies owned the '70s and early '80s.
Enter Thomas Roland Curren. In 1982, the unassuming introvert strolled into Duranbah and single-handedly dumped Australia on its head. He quickly became the most popular surfer in the world, a title he would hold for two decades. By the time he showed the first signs of slowing, disco had come full swing, again clogging the airwaves.
Legendary big-wave rider Pat Curren didn't wait past the toddler stage to put his son Tom on a surfboard. By the time Tom was a teen, his depth of wave-mastery was almost scary. In the perfectly shaped pointbreaks in and around Santa Barbara, young Curren developed a style that would be emulated the world over.
A two-time West Coast, United States and world amateur champion, he didn't need to outsmart his competitors; he simply outsurfed them. Still a gangly teen, he quickly filled out upon entering the pro ranks in 1983. The California surf film Off the Wall 2 was the first to show Curren in form at his native Rincon and Sandspit, ready to tackle the big leagues.
The question of a professional world title wasn't if, but when. Off the bat, Curren was winning events around the world, but his magical season came in 1985/'86. In one of the greatest heats ever, he defeated nemesis Mark Occhilupo at Bells Beach to clinch his first world crown. He repeated the following year, highlighted by more clashes with Occy, especially at California's Op Pro.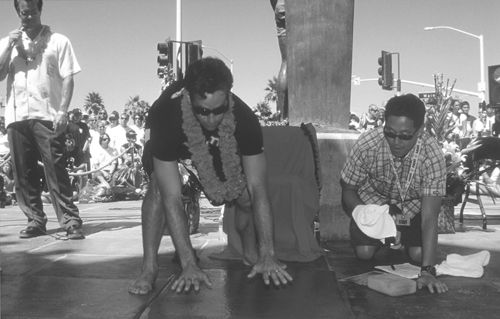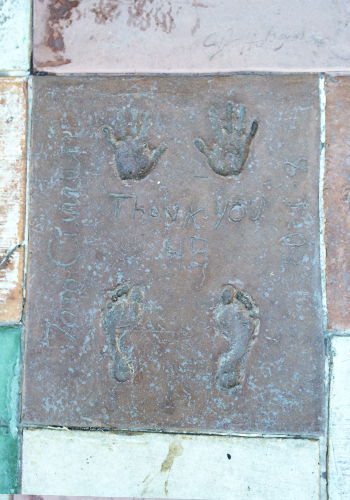 With Curren at the helm, pro surfing had reached a zenith. The money had never been better, but the enhanced tour would become a victim of its success.
Curren lost interest, gradually slipping down the ratings throughout the contest-a-week late-'80s. He retreated to France with then-wife Marie and their two children, where he played music and soloed at mysto beachbreaks. His popularity remained at a fever pitch. Everyone wanted to surf like Curren.
In 1990, he surfed his way through the trials to reclaim the world title, an impossible feat under today's two-tiered system. His competitive interest waned after a win at the 1992 Wyland Galleries Pro at Haleiwa earned him long overdue respect in Hawaiian surf.
Rip Curl, his major sponsor, soon launched a video/ad campaign called "The Search," featuring Curren and crew on an endless quest for perfect surf. Without the structure of the world tour, his eccentricity rose to the fore. He began experimenting with various, often outlandish, designs that detracted from his abilities, but added to his mystique.
As longtime rival Occhilupo returned to form in the late '90s and claimed the 1999 world title, Curren seemed reinvigorated for his own run on the tour. He has returned to more conventional equipment, and the results have been impressive. His surfing remains on par with the world's best. He currently resides in Santa Barbara with his wife, Maki, and their two sons. — Jason Borte, October 2000
Jack O'Neill
    You owe "The Cheese" a debt of gratitude. By developing the wetsuit, he allowed you to surf around the calendar and around the globe. His little shop in San Francisco is now a multimillion-dollar empire, but that wasn't why Jack O'Neill began. He just wanted to stay warm. "I'm just as surprised by this as anyone," O'Neill says. "I was just messing around with rubber."
Jack O'Neill was born in Denver, Colorado, in 1923 and was raised in Portland, Oregon. Soon he and his family moved to Southern California. He wandered as a lad, working as a lumberjack, serving in the Army Air Corps and then moving to San Francisco in 1949. Living in San Francisco, O'Neill earned a living as a commercial fisherman, then sold architectural aluminum, fire extinguishers and skylights. He loved the ocean and sneaked away to it at every opportunity, even taking his lunch breaks down at Ocean Beach, bodysurfing in bathing trunks in the briny cold, often alone or with the odd diehard.
The O'Neill empire began when he began experimenting with materials that would prevent him from, quite literally, freezing his balls off. He began by stuffing flexible polyvinyl chloride (PVC) into bathing trunks "borrowed" from the Sutro Baths or Fleishacker Pool. Those worked well enough for Jack to begin a family with his wife, Marge. But early wetsuit technology took a huge step forward when O'Neill saw neoprene carpeting the aisle of a DC-3 passenger jet.
In 1952, O'Neill opened one of California's first surf shops, which he called "Surf Shop." He still has the original business license for that shop. If he wanted to get ornery, he could go after every subsequent place that has called itself a surf shop, but he is a nice guy. O'Neill's first surf shop was in a garage on San Francisco's Great Highway, about a hundred yards from his favorite bodysurfing spot. The shop offered balsa surfboards, paraffin wax and the first crude neoprene vests. People told him he'd sell to the few surf bums on the beach and a couple of tourists, and he would be out of business. O'Neill just wanted to support his growing family.
In 1959, he relocated the Surf Shop 90 miles down the coast to Santa Cruz, where the sun was warmer and the waves were better. He opened his second surf shop on the beach at Cowell's, where the West Coast Santa Cruz Hotel now stands. O'Neill was still basically supporting his family, but he was perfectly positioned for the surf boom that was right around the corner.
In the early '60s, everybody was "goin' surfing" and many needed wetsuits to do it. O'Neill solved two big problems — how to keep the neoprene from tearing and how to make wetsuits easier to slip on and off — with one simple solution: laminating elastic nylon jersey to the surface of the closed-cell neoprene foam. That development, combined with the introduction of the zigzag stitch, was a huge leap forward. As business boomed, O'Neill relocated to a large manufacturing facility on the southeast side of town and put all six of his children to work.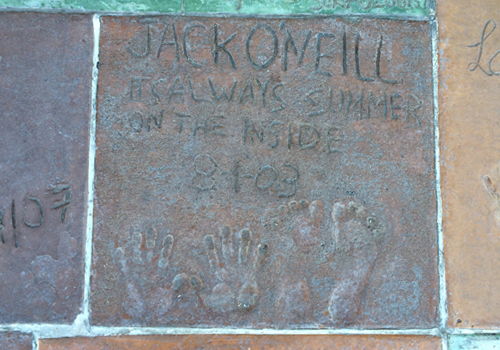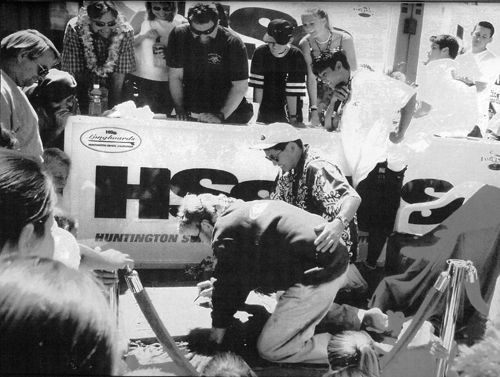 In 1971, O'Neill became one of the first victims of the surf leash (just invented, ironically enough, by his son Pat), when he lost his eye while surfing The Hook in Santa Cruz. O'Neill's bearded mug, now buoyed by a piratical eye patch, became the new O'Neill logo, one that would be recognized the world over.
By 1980, O'Neill Surf Shop had morphed into a thriving international company, dominating the world's wetsuit market and becoming one of the leaders in beach lifestyle sportswear in the United States, Japan, Australia and Europe. In 1985, he became chairman of the board of O'Neill, Inc. and son Pat assumed the chief executive officer position. Growing up with his dad's company, Pat had played an increasingly active role over the years, most visibly as the man behind Team O'Neill, which began in the '70s with Shaun Tomson, Reno Abellira, Dane Kealoha, Joey Buran. They made guest appearances around the world. Accruing experience and maturity as he went, Pat emerged as an excellent businessman, manager and marketing strategist. Today, O'Neill is the best-selling wetsuit brand in the world, as well as one of the top sportswear brands, and O'Neill International has licensees and distributorships in more than 67 countries.
Meanwhile, with the company's day-to-day operations in good hands, Jack has been freed up to surf, sail and work at a variety of projects. He is a patron of a school for dyslexic kids (like him), and he's been working actively to save the white shark from extinction. But his favorite job has to be welcoming school kids aboard the Team O'Neill catamaran for a cruise on Monterey Bay. O'Neill's Sea Odyssey program, making several trips a week, acquaints kids with the microbiology of the Monterey Bay Marine Sanctuary and the realities of our living and endangered oceans.
"As I see it, we've gotten a lot from the ocean, in more ways than one," says O'Neill. "I mean, the ocean has been very comforting to me through the years. When you get all screwed up, and you jump in the ocean, everything's alright again. And economically, we've gotten an awful lot, and I think we have the facilities to put something back, and I think doing it through our Sea Odyssey program, we can do the most good with the amount of dollars we can put into it. And it's very pleasant to work with the kids. They learn so fast, and they're really sincere. I think they're going to take a lot of good ideas away with them, about the ocean — that it's alive and that it's important that it stays alive."
That ocean begins right out of the portholes in O'Neill's Pleasure Point home. There, he keeps in touch with the business, entertains international visitors and functions as the family kahuna and grandpa. Inducted into the Huntington Beach Surfing Walk of Fame in 1998, O'Neill still surfs, cruises around town in one of his '57 Jags and occasionally takes his hot-air balloon up for a ride over the bay. When he does, his son Tim pilots the recovery boat and puts it right under O'Neill's descent, so the man who invented the wetsuit doesn't get wet.
Before Jack O'Neill, surfing in Northern California's chilly waters was a rugged sport practiced by hardy men. It was he who kept searching for a practical way to keep warm, and it was he who worked persistently to develop the modern neoprene wetsuit, one of the most important innovations in surfing history. Other individuals have also contributed to the evolution of the wetsuit, but Jack O'Neill is the man perhaps most responsible for surfing's endless summer. — Drew Kampion and Ben Marcus, December 2000.
Bud Llamas
    Big Bud Llamas,"otherwise known as the unoffical Mayor of HB", dropped his hands, feet and thoughts into wet concrete on the corner of main street Huntinhton Beach forever sealing his place into the Surfing Hall of Fame…
Bud Llamas is a true homegrown hero. Every surf town around the globe has one. The dude who inspires everyone who follows and always represents to the fullest. Bud was the first NSSA surfing champion and also won the Body Glove Grand Prix. His highest world ranking was number 20, although anybody who ever watched him surf during his prime will attest to the fact that he had higher skills than his rating showed. Not long ago I was paddling out on the north side of the pier during a large south swell. I saw this dude get completely barreled on the south side and all the way through the pier. I figured it must be one of the top pros here for an event or something. But low and behold as the dude pulled out right in front of me it was Bud. Big ol' smile and confident as ever. Somebody needs to tell the dude that as we get older we don't shoot the pier in the barrel on large waves anymore. Or not. – Corky Carroll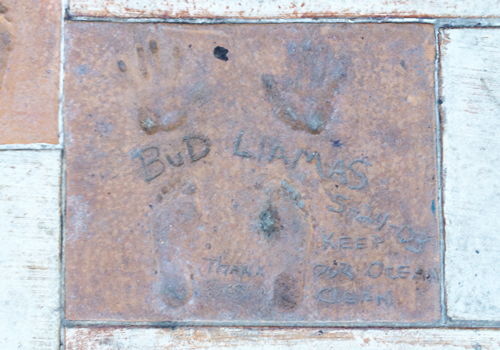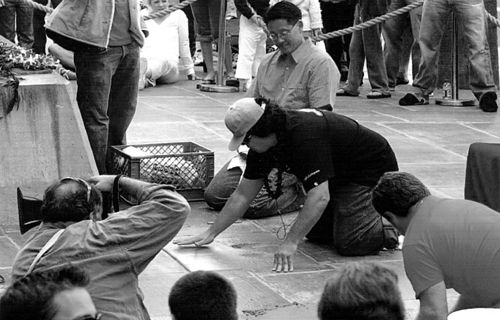 Paul Strauch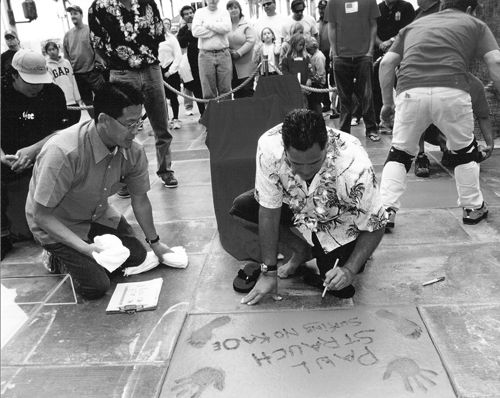 Paul Strauch, Jr. was an influential surfer of the 1960s who perhaps is best noted for the "Paul Strauch Five" or "Cheater 5" manouver. He was also one of four riders on the Duke Kahanamoku Surf Team — an awesome honor in itself.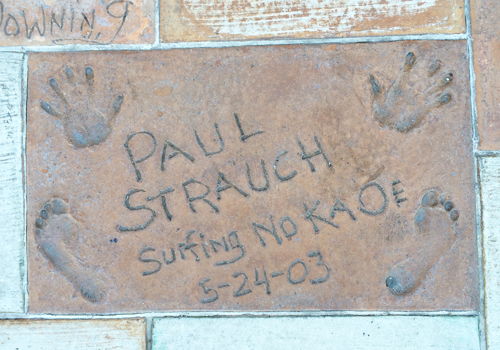 Mike Doyle
    He loves bright colors. Cabos' crystal clear skies provide inspiration impressionistic art. For Mike, his art has provided him another outlet for his creativity. "I feel it's something you can only get better at. Everything else I do, surfing, or golfing, may go downhill as I grow older. From a physical perspective, my painting won't be affected by slowing reflexes, and as I accumulate more experiences over time, that wisdom will show through in my work."
"A well-respected art critic once called me a Primitivist. I think that's an appropriate term for my art. I use my intuition and create spontaneously. Sometimes a mistake will become my theme and the painting flows from there. It's similar to a jazz musician moving into another phrase and spontaneously creating as he improvises. Also, the very atmosphere of being at land's end keeps me energized and able to create."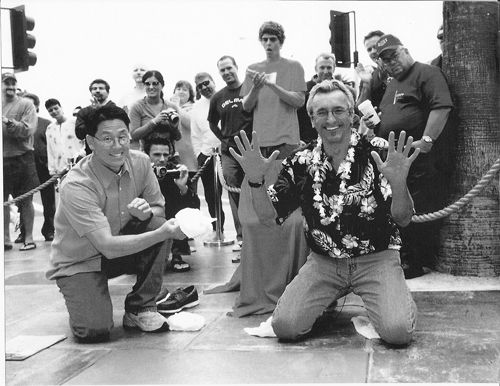 His autobiography, Morning Glass , is a book about a talented young man fortunate to have been part of the dynamic early beginnings of California surfing in the 60's. It's full of outrageous adventures, soul searching moments, history and downright good clean fun. It chronicles invention, spiritual growth, and the forces that brought him to Cabo; the ocean and an unquenchable thirst for clean, healthy living. Mikes's book is a must-read for armchair adventures and fans of the era and the sport of surfing.
Married August 1993 to his lovely wife, Karen, the dynamic Doyles spend their spare time exploring Baja's waters and camping in it's beauty.