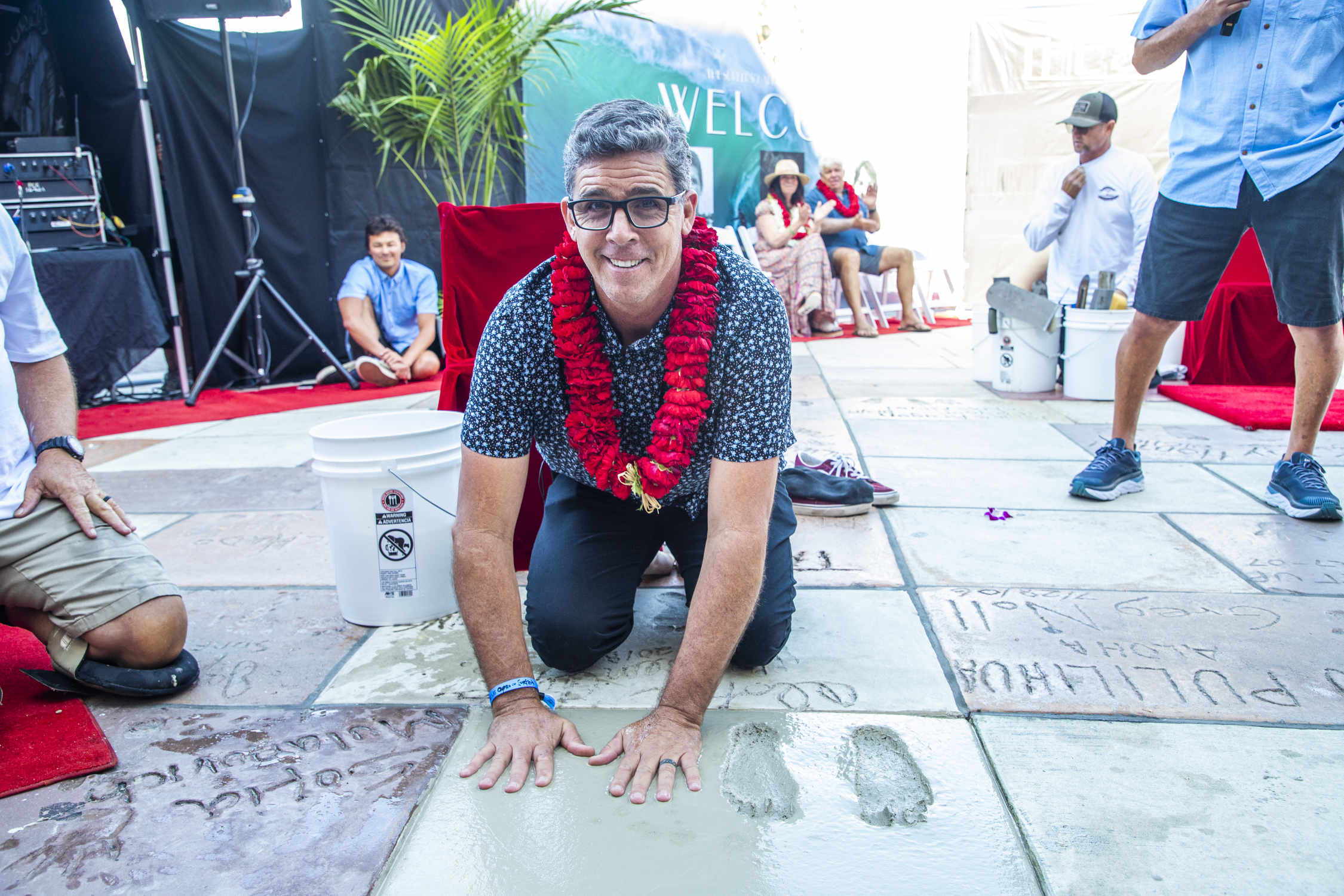 Peter Mel
Surfer Peter Mel is a legendary big wave rider who found his footing on the Big Wave Tour where he was crowned champion in 2012 and has continued to surf big waves, winning contests over the past three decades. Mel placed first in the 1997 O'Neill Coldwater Classic, 1stin the Billabong Pico Alto Copa Burn, and 1st in the 2013 Mavericks Invitational. Most recently Mel was awarded the 2021 Red Bull Big Wave ride of the year for a Mavericks giant. Mel is also a broadcaster for the World Surf League and his commentary brings valuable insights and the perspective of experience. Peter Mel has influenced generations of surfers on how to catch and surf big waves! Mel is known as "big wave' surfer and his son John Mel is a four-time surfing National Champion.
Michelle Turner
Michele Turner is the Surf Mom of Main Street. Her restaurant The Sugar Shack Café is world famous for a post-dawn patrol breakfast where legends and locals alike talk story over fluffy pancakes and hearty breakfast burritos. Turner opened the doors to the Sugar Shack in 1967 and for 55 years "The Shack," as it's known to locals, has supported the HBHS Surf Team, NSSA and hosted the world's best in town for the U.S. Open of Surfing. The walls of the Shack tell the story of its history with photos of renowned surfers and hopefuls. The mother of surfers Timmy and Ryan Turner, Turner is also the grandmother of 11 and the godmother of countless surfers.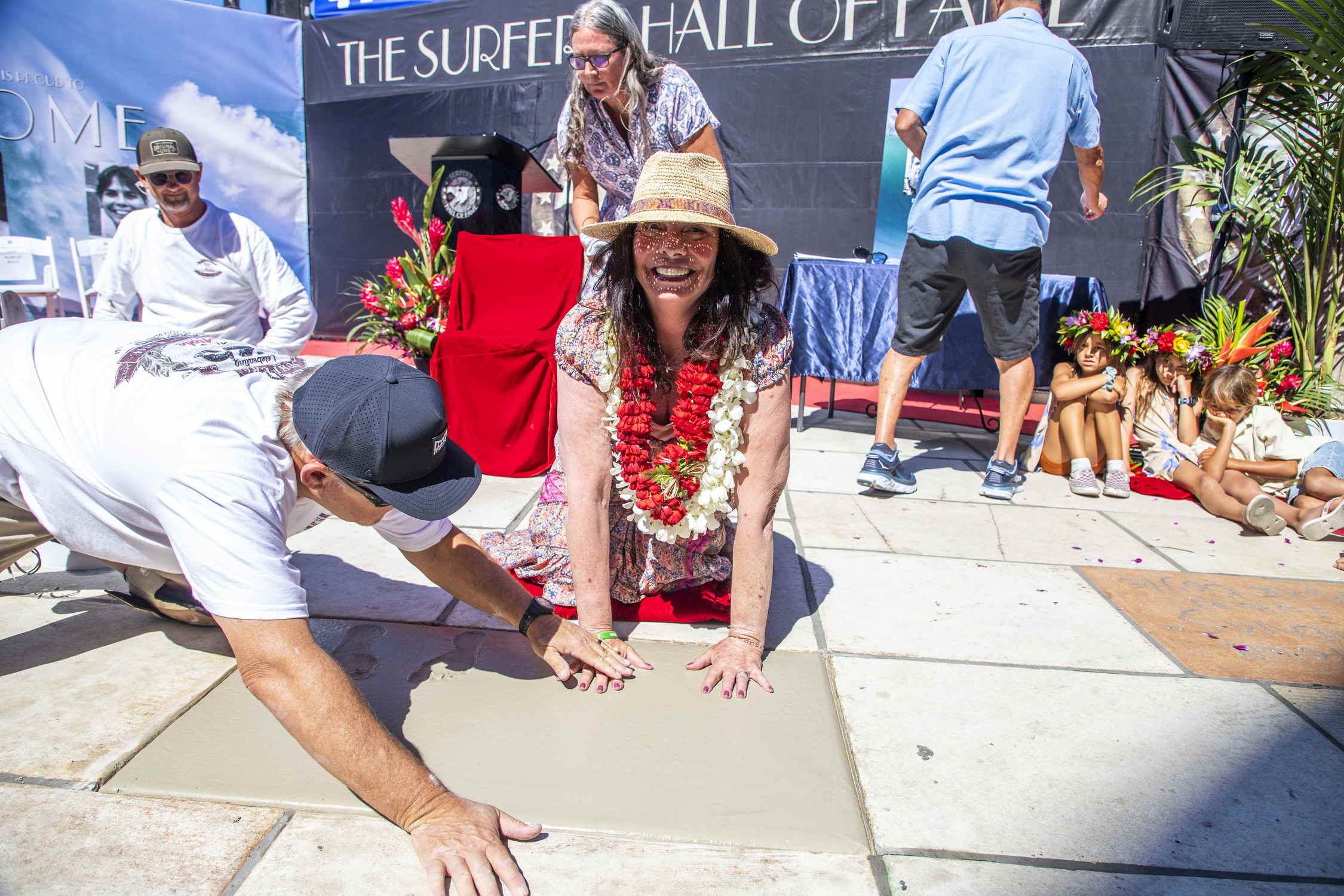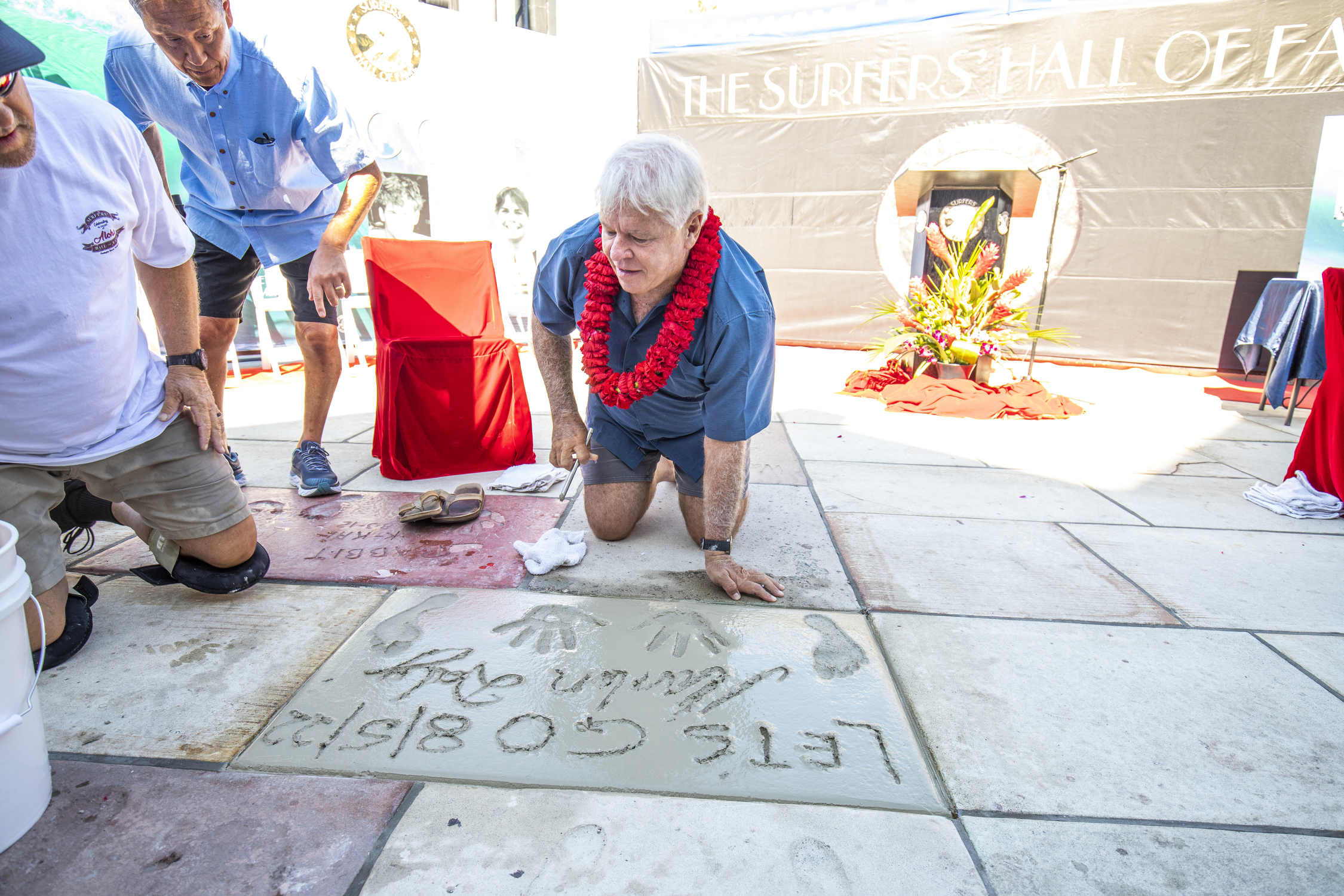 Martin Daily
Martin Daly is a legendary Surf Explorer, boat captain, surfer, and diver who has discovered incredible waves in the Mentawai's. Daly left his hometown as a teen to explore the world, working on dive and salvage boats in Singapore, Indonesia, and the Philippines before purchasing his own boat with the proceeds from salvaged undersea treasure. Since the 1980's Daly has run boat charters that take surfers to the waves of their dreams. He continues to give back to the community providing relief aid after the Tsunamis in Indonesia and supports coral health programs and research on nuclear debris in the Bikini Atoll. The relationship with the ocean, being out there in the environment with your friends and family, sharing those magic experiences that only surfing can provide, that's what it is all about. That's what Martin has dedicated his life to. That's what he's given to so many people. He's opened up the world and changed lives. It's about as pure as it gets.
Dale Dobson, Lance Carson, Leroy Grannis, Mike Stewart, Hap Jacobs, Donald Takayama, Margo Oberg,
Phil Edwards, Shane Beschen, Dale Velzy, Mark Martinson, Joyce Hoffman, David Nuuhiwa, Mickey Munoz